You can learn a lot of valuable information about your target demographic and their search behavior by launching a basic ad campaign on Facebook or by promoting a post on Instagram. These business tools allow you to effectively see to which keywords used in your post,...
read more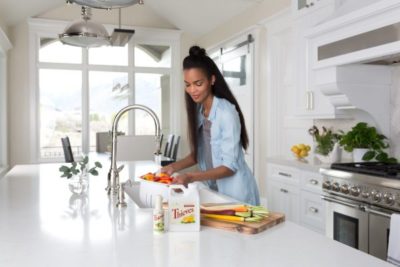 Real talk: Most commercial cleaning products are full of super nasty, get-that-away-from-me ingredients. We know—it's a total bummer! No stress though; just as we helped you kick your toxic makeup to the curb, we'll walk you through why and how you can stop settling...
read more
We 10/10 believe in beauty therapy. An elegant face mask, decadent lotion, or luxurious lipstick shade can turn around even the worst of days. Why else do you get a mani when things aren't going your way? Allow us to introduce our top beauty buys to have you feeling...
read more
In the mint family, Spearmint can get overshadowed by its powerhouse cousins Peppermint and Rosemary. But we think it's high time Spearmint stepped into the limelight.
read more
Want to get creative in the kitchen (kids are invited too), play with flavors and styling, and feel fancy to boot? Dress up your drinks with ice cubes infused with essential oils!
read more
You may have heard the saying "What happens in the bathroom stays in the bathroom." But some powder-room products are too cool not to share, and we feel it's our duty (pun def intended) to tell you about our top toiletries and bathroom buys you never knew you...
read more
A great first impression starts with the right fragrance. Be memorable for all the right reasons with a statement scent that matches your mood and the occasion. Whether you're getting ready for a romantic date or a casual night out on the town, a custom body spray...
read more
Does anyone have more fun with essential oils than we do? Probably not! We're all about imagining fake zombie apocalypses, dreaming up fairytales, and getting sorted into your Young Living house, but we're totally serious about essential oils. How serious? Read on for...
read more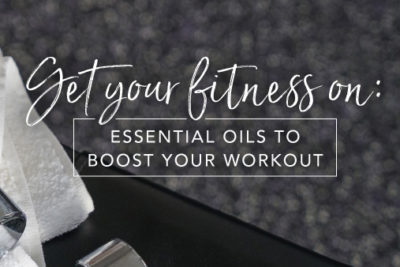 HIIT the pause on stress? Run to a healthier life? Zumba to a happier you? Yes to all of the above! It's no secret that physical exercise can bring lifelong benefits, but according to the CDC, nearly 50 percent of adults aren't getting enough aerobic exercise- they...
read more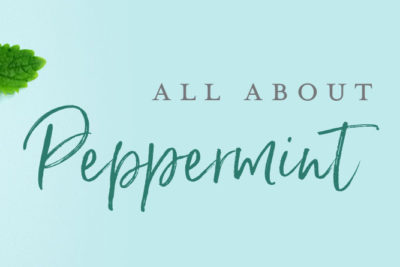 Oh, peppy, perfect Peppermint-how we adore you! Peppermint essential oil, one of the most recognizable and well-rounded of all the essential oils, is (no exaggeration intended) life changing! When used sunup to sundown, in crisp diffuser blends in the morning,...
read more